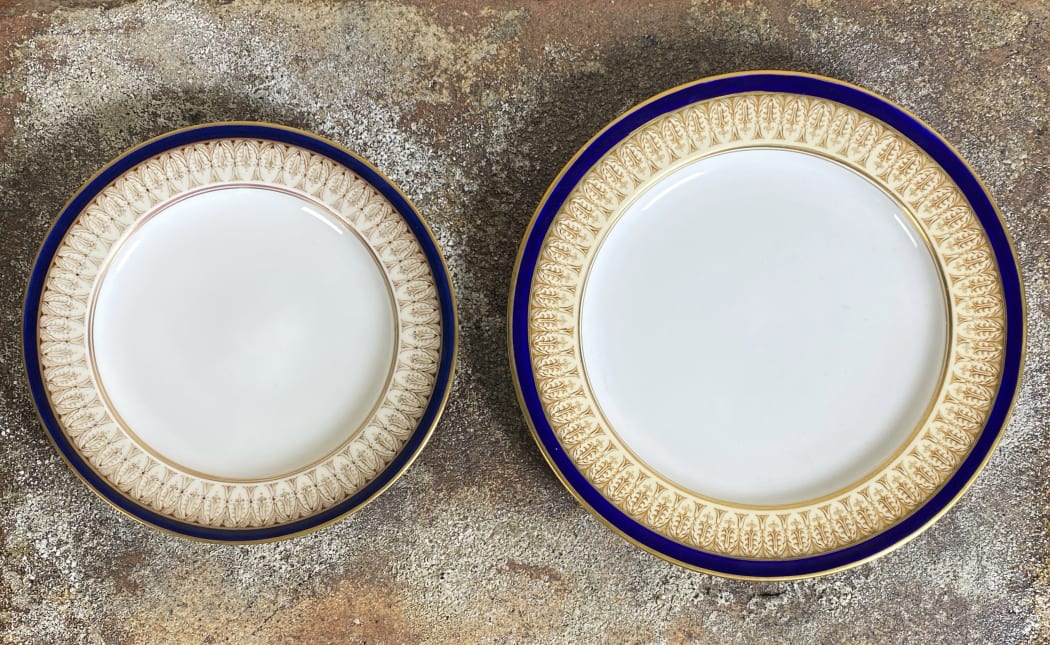 What story lies behind the difference between these two plates?
Well, it may come as no surprise that the two plates were produced in different countries. One belongs to a large set of __x__ plates made in England in the late 1800's; the other is a replicated piece from Japan in the 1930's. The fine porcelain traveled all the way to Japan where they were used many times over atextravagant banquets or to enjoy Yoshoku (Japanese-style Western Cuisine) at a family gathering. Throughout the course of the plates' lives many were broken. To replace the lost pieces of the set, the owners had a Japanese artisan duplicate the plates. Can you tell which one is which? Look through the pictures and find out here.
Although they present the same general arrangement of colors and lines, there is something strikingly different. The subtle yet stark difference between the plates reflects the wide contrast in the sensibilities of the cultures they came from. The artisan that replicated the plates introduced a certain Japanese flavor in his rendition. He was commissioned to copy the plates, but in doing so he left the mark of an entirely different set of aesthetic values. I would guess that these seemingly small differences arose more naturally than intentionally.
The difference in flavor is pronounced, when placed alongside other Japanese works. For example, the "reproduction" easily finds harmony with a pair of wooden chopsticks and the Seiji (green) glaze of Nabeshima-ware. The English plates struggle to respond to these Japanese crafts. While one can imagine the original glistening beautifully alongside sterling silver utensils and Baccarat Glass wares on a white tablecloth, it feels uncomfortable and out of place on this stone surface.
It is amazing how this is achieved by such small variations in color and the pattern around the lip of the plate. Their subtle dissimilarities reflect the differences in aesthetics between London and Kyoto at the time. It captures the beauty that arises at the crossroads of two distant cultures.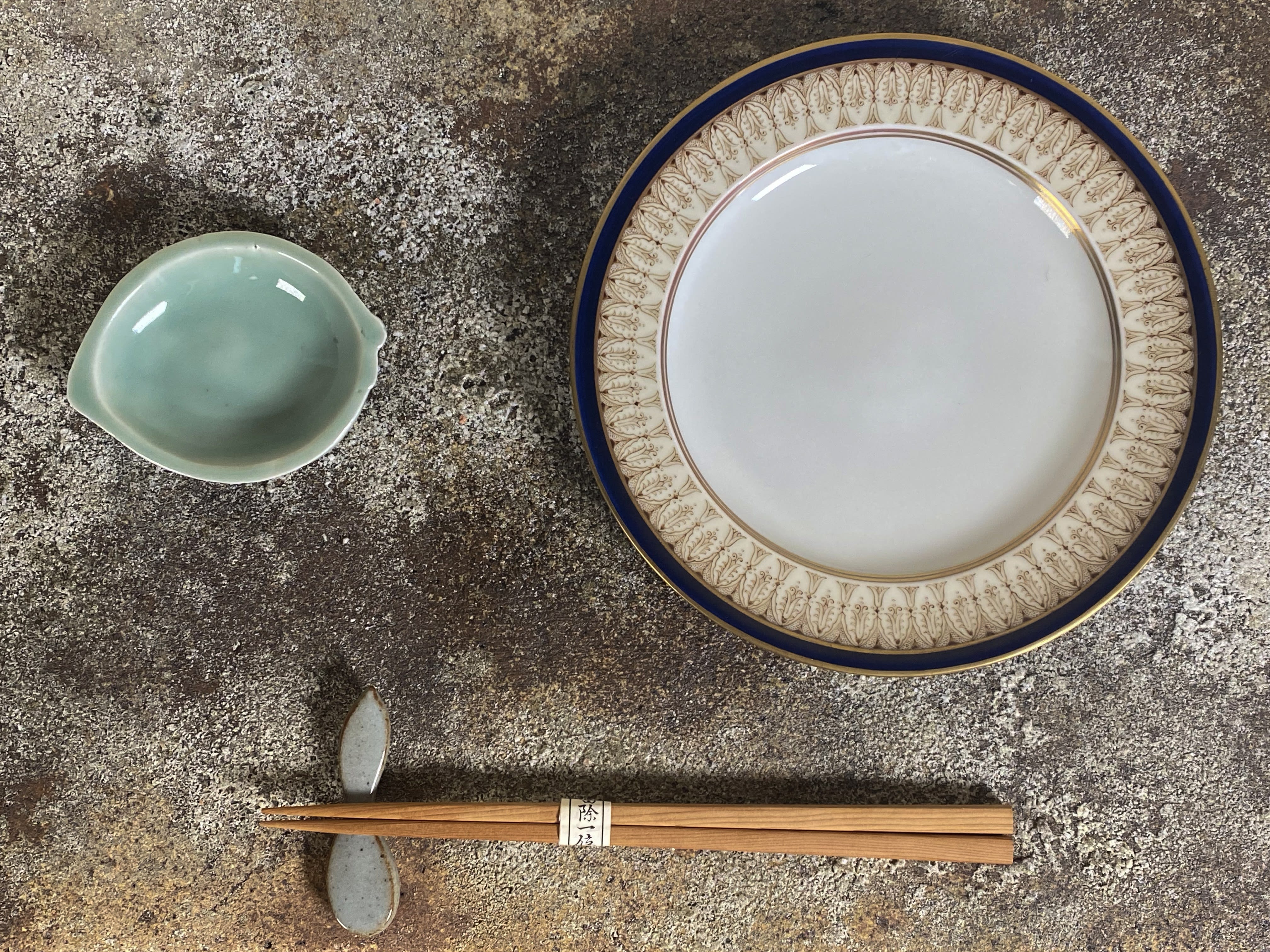 ---